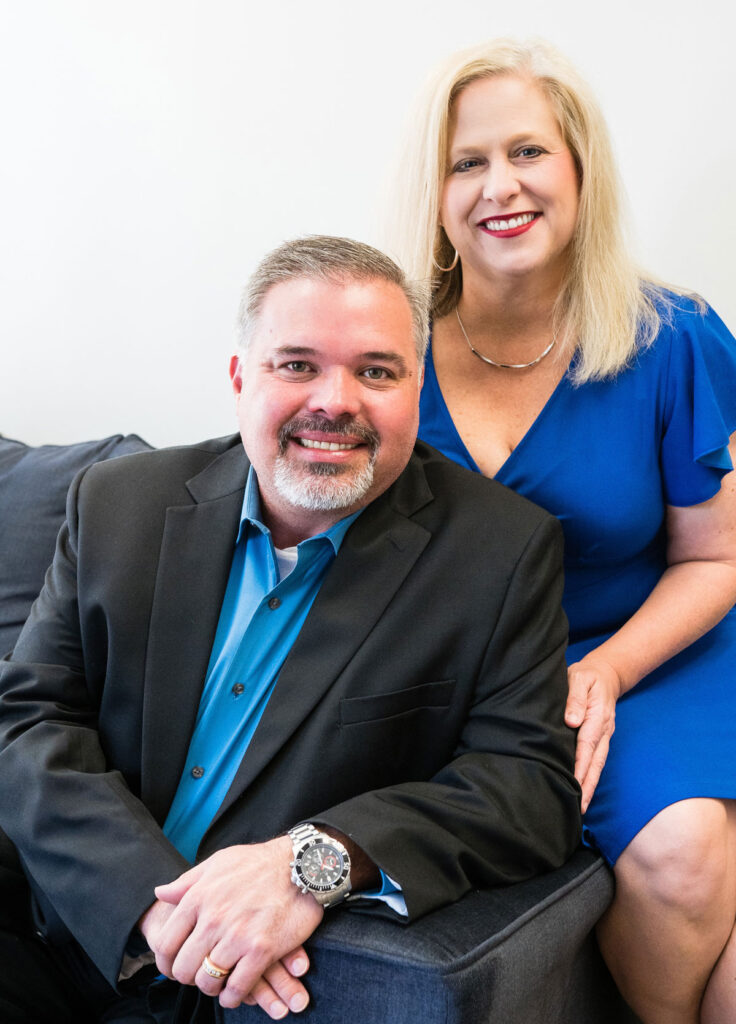 About Sam & Kristen
Mental Game Coaches
---
SAM HALE
CERTIFIED MENTAL GAME COACH, SPHR
I hold a degree in psychology from the University of North Texas and I am a certified Mental Game Coach who is also pursuing a Master's Degree in Sports Psychology. Additionally, I am a human resources professional with more than three decades of experience coaching and counseling employees, managers, and executives in corporate America. My passion is providing Human Resource and business consulting services that take a servant leadership approach. Having spent the last two decades in a variety of coaching roles in and around sports, as our four kids explored the athletic universe, I have watched great athletes and employees struggle needlessly without the support and tools they need to reach their goals. My wife, Kristen and I started Launch Sports Performance when we noticed a lack of resources for athletes that were either struggling with the mental aspect of their game or were seeking to get a competitive advantage over the competition, both of which we personally experienced with our own son as he navigated middle school, high school, and AAU basketball on his way to earning a scholarship to play collegiately.
As a Certified Mental Game Coach, I help athletes build and maintain their confidence while improving focus during competition, negate the negative self-talk that many athletes experience, and establish goals that enable them to achieve success within their given sport. Over the past several years, I have worked with a variety of athletes, from middle school to college in dozens of sports, garnering accolades from athletes, coaches, and parents alike. It is also my honor to take all the same skills I have honed in business and sports coaching and provide the same supportive, structured environment as a Life Coach and Business/HR Consultant for Launch Sports Performance.
---
I am a Licensed Professional Counselor and Supervisor and I am also Board Certified in Neurofeedback through Biofeedback Certification International Alliance.
After receiving a B.A. in English from the University of North Texas, I taught for 15 years before earning a M.S. in Counseling from Oklahoma State University. Throughout high school and college, I was a competitive dancer, part of a National Championship team in high school and then being selected as a Kilgore College Rangerette, the first collegiate dance/drill team in the United States. While a Rangerette, I served as an officer as well as a member of a select jazz dancing troupe within the Rangerettes. I later danced professionally for the Dallas Mavericks Basketball team for two years and spent fifteen years teaching dance across the country to middle school and high school students at NCA and Starmakers dance companies. I am a former high school teacher and coach of multiple award winning dance teams, including four state championship teams and two National Championship teams during my tenure as the coach of the Union Highsteppers in Tulsa, Ok. Additionally, I founded the Oklahoma State Dance Team Director's association and am also a former director of a spirit program of over 800 students and 30 coaches for Union Public Schools. Although retired from active coaching, I still judge competitive dance and teach and trains coaches across the country in the mental aspects of bringing out the best in athletic performance in a variety of sports.
In my role at Launch Sports Performance, I lend my considerable blend of experience as a therapist, coach, performer, speaker, trainer, and neurofeedback provider, as well as a parent of competitive athletes and performers in order to help Launch Sports clients truly find their NEXT LEVEL.
Sam and I have been happily married for over twenty-five years, and we have four children, a girl and three boys. Our daughter was involved in local and scholastic theater productions during middle school and high school and has a Bachelor of Arts in Speech and Theater Education from Missouri State University. Our oldest son spent his middle and high school career as a competitive basketball player. Having had struggles with focus, he underwent neurofeedback training and was able to increase his athletic performance on the court significantly, earning recognition as his high school team's leading scorer, helping lead his team to a conference championship and being named as an all-conference and Oklahoma All-State athlete. He received a collegiate basketball scholarship to play at Kansas Weslyan University in Salina, Kansas and Sam and I can often be found cheering on the Coyotes both at home and on the road. Our identical twin sons exited traditional high school in their sophomore year and began college early at Oral Roberts University, each pursuing specific academic passions in Neuropsychology and Chemistry.
As parents and professionals, it is our desire to bring you the very best, giving you the same dedication and quality services we expect for our own family. We look forward to serving you!